Preserving Pet Health in McKean, PA
We believe the best way to ensure your pet remains happy and healthy is through the preventative and proactive wellness examinations. A thorough physical examination, individualized vaccine recommendations, and parasite screenings are the core aspects of the annual or semiannual examination appointments. Nutritional, behavioral and parasite prevention counseling at McKean Veterinary Hospital is offered at no additional charge.
These visits allow for early detection of medical problems. When we can discover disease in its beginning stages, we can usually manage and treat it more easily and more effectively. Our goal is always to reduce overall medical costs and keep your pets quality of life as good as possible for as long as possible.Call us today to learn more about our pet medical services based in Mckean.
Protecting Pet Health in McKean, PA, for Every Animal
The best source of care for your pets comes from a team of qualified and caring professionals who love them as much as you do. When your favorite furry or feathered friend isn't feeling well, McKean Veterinary Hospital welcomes you both with open doors. Our office covers everything related to pet health in McKean, PA, from the preventative wellness exam to the surgical treatment and, when necessary, euthanasia.
Every member of our staff has pets of their own, so we all understand a pet parent's love for their baby. We're open Saturdays and on weekday evenings to serve as many patients as possible. Our practice even offers emergency services when needed, with senior discounts and Care Credit financing to help you afford the treatment your animal needs. The vets here can perform orthopedic procedures and other services for:
Dogs
Cats
Birds
Rodents
Rabbits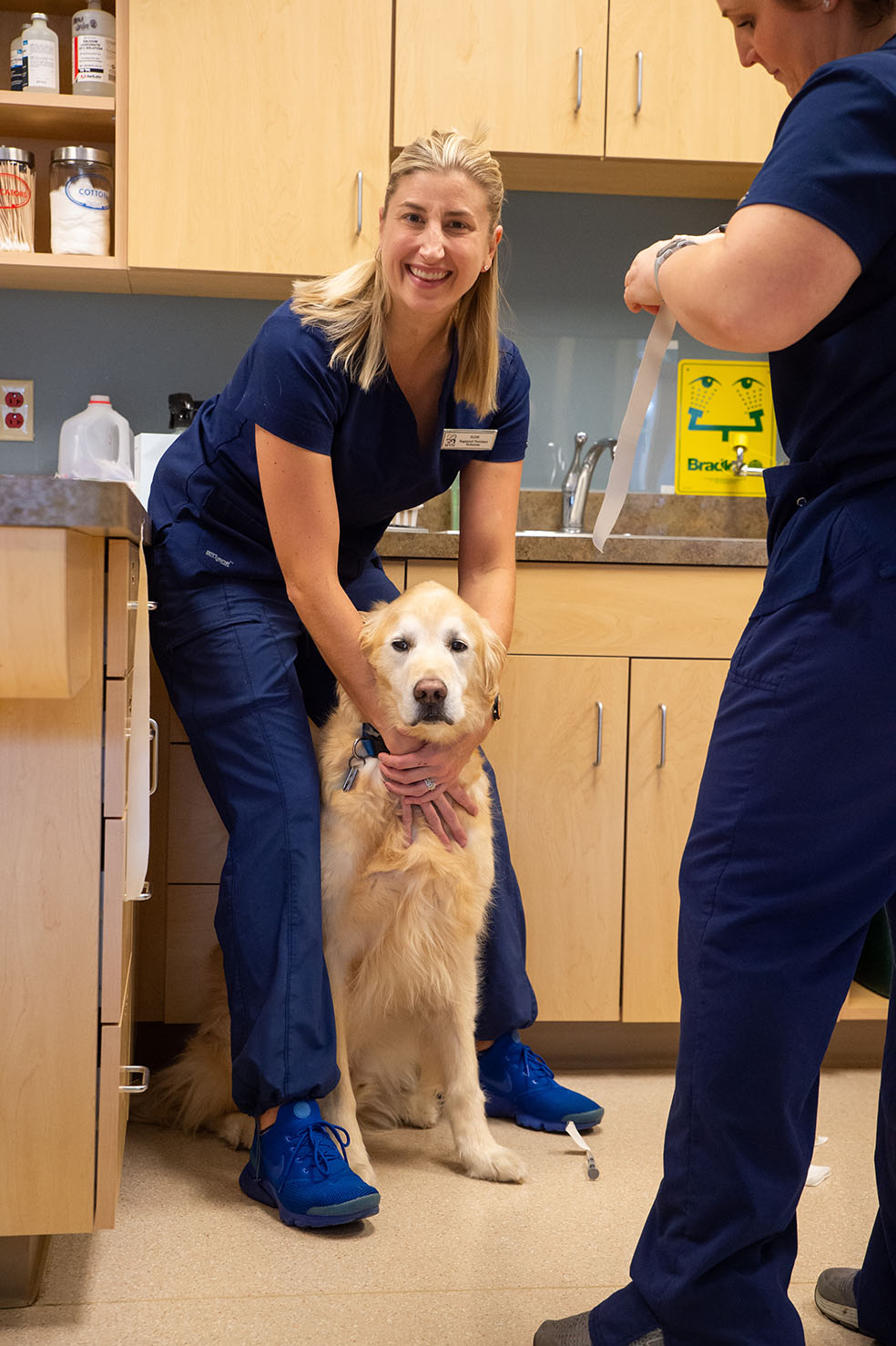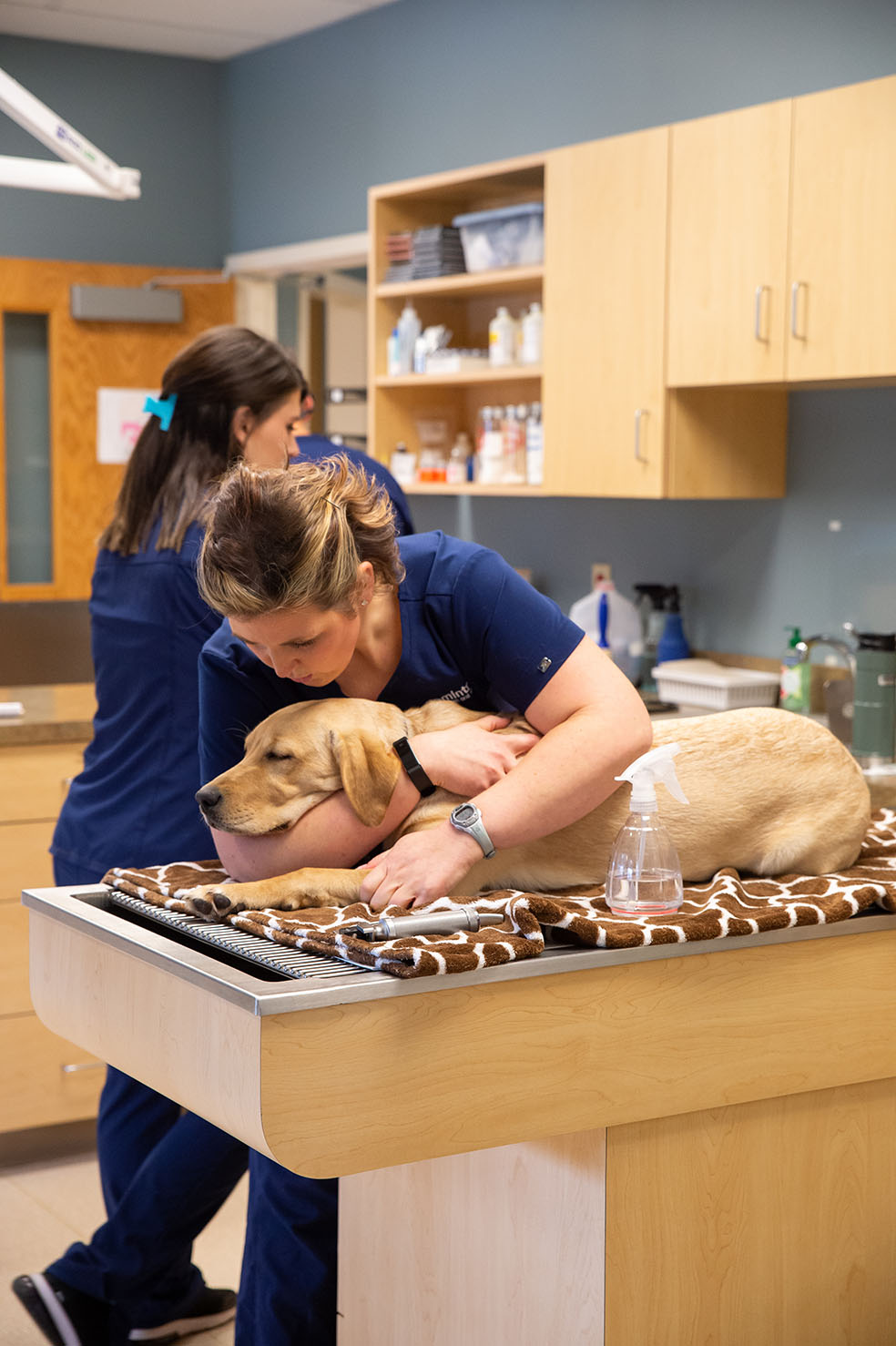 Your Source for Veterinary Care, Both Routine and Unexpected
We're proud to say that we do everything most other vets do and more, such as neurology treatments and surgeries. Local families know they can rely on us to be there when they and their pets need us most. We use the safest forms of monitoring and anesthesia, combined with modern technology and skilled vets and vet techs. No matter the type of animal you have or how old they are, you can trust the McKean team to take good care of him or her.
Inside our office is a store that sells everything your pet needs, from food to medication and grooming items. Next door is a pet daycare, where you can safely leave your dog or cat to play and socialize when you have to work or go out of town.
Spay and Neutering Service
Want to prevent puppies or kittens while improving your pet's health? We have the service for you. The benefits of these surgeries are many, from making male animals less aggressive to lowering risks for certain cancers. Owners often find that when they neuter their pets, temperament and behavior improve, so the advantages are long-term. We've done these procedures many times and are happy to give you the answers and assurances you need to feel comfortable with arranging them for your pets.
Contact us, and our staff will make an appointment for you and your pet. We welcome families from McKean, Erie, Girard, and Fairview, Pennsylvania, and the neighboring communities.