Your Trusted Animal Dentist in McKean, PA
At McKean Veterinary Hospital, we are committed to helping your pets reach optimal health. We are your animal dentist in McKean, PA. When you join our practice, your animal friend will have everything he or she needs to remain healthy. Our state-of-the-art facility can perform a variety of dental procedures, and our compassionate team will ensure your pet receives the best possible care.
As a full-service animal care clinic, our team offices a wide array of oral care treatments. Our veterinary team has extensive training and experience caring for different types of animals. As such, we can provide dental cleanings and specialized treatments for dogs, cats, birds, rodents, rabbits. From routine checkups to animal surgery procedures, we're here to support the health of your animal friend.
The Importance of Animal Dental Care
You already know how important it is for humans to maintain proper dental hygiene and to visit a dentist regularly. Your teeth and gums play a big factor in how you eat, communicate, and feel. Animals have much the same needs when it comes to their teeth and gums as well.
Procedures like regular animal, dog, or cat dental cleanings allow you to keep track of your pet's health. Gums and teeth are the breeding grounds of bacteria, which causes tooth decay. If left unchecked, these problems can lead to cavities and gum disease, which can make your pet miserable--and even influence other health conditions.
Animal dental care should be part of your pet's regular health care regimen. Not only does it allow your pet to maintain healthy teeth and gums. Routine screenings can also provide early notice of serious health conditions, like abscesses, cancers, and pet-specific illnesses. By paying attention to your pet's oral health, you give them the opportunity to improve their quality of life.
Healthy Mouth, Healthy Pet
Oral health is very closely tied to your pet's health. We offer dental procedures based in our animal hospital. Maintaining healthy teeth and gums prevents local and internal infection, oral pain and lack of appetite. A pet with a healthy oral cavity will live a happier, healthier and, most often, longer life. We provide: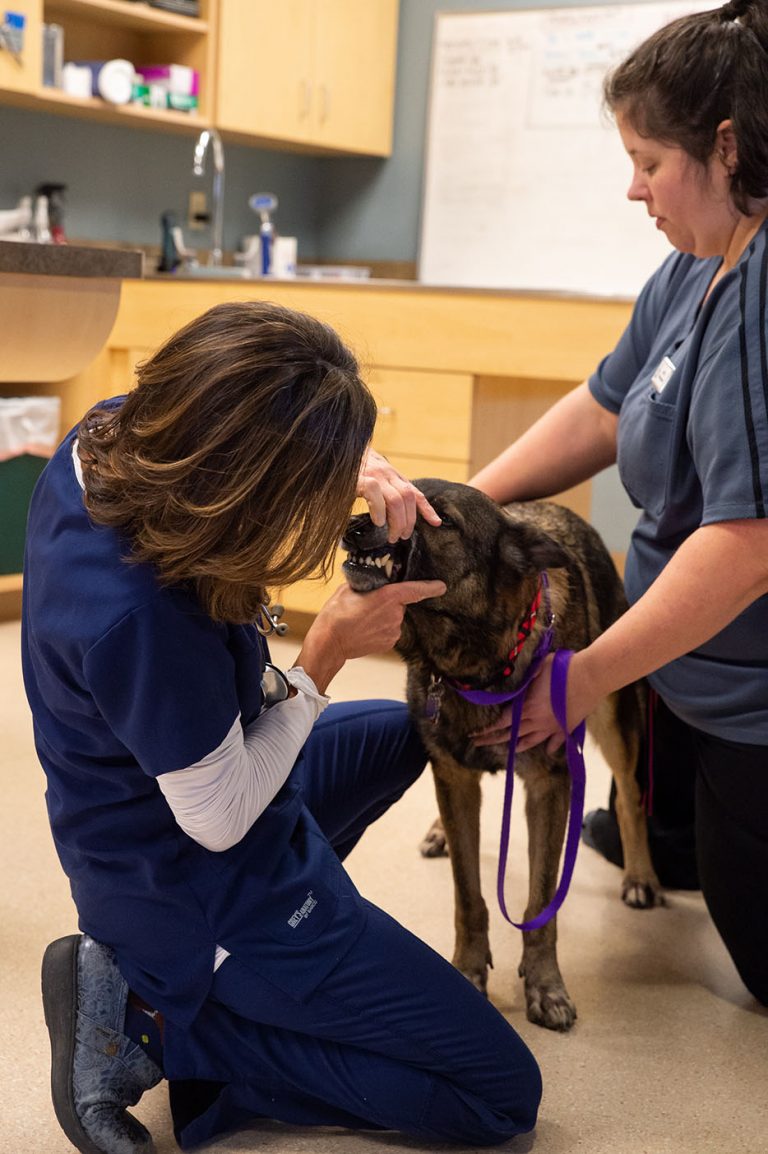 Complete oral evaluations (gums, teeth, tongue, palate)
Dental prophylactic cleanings
Dental radiographs
Treatment for periodontal disease and tooth extractions
Oral mass removal and biopsy
Pain free teeth trimmings in Rabbits
Instruction and demonstration on home care to keep teeth clean and healthy longer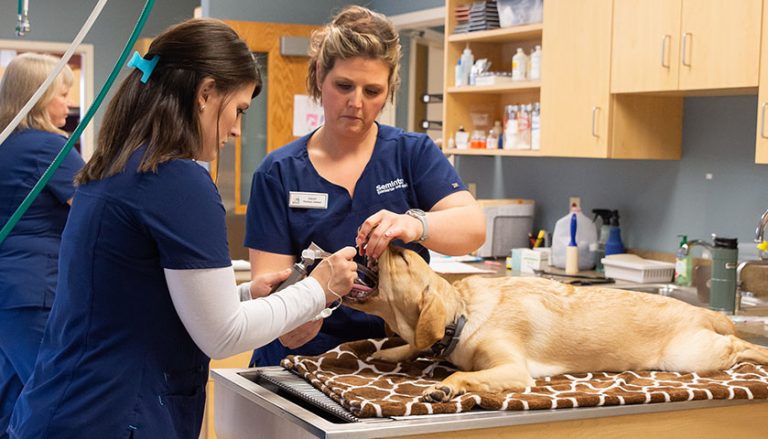 We facilitate dog teeth cleaning, as well as procedures for cats, horses, and other animals. As health care professionals, we are committed to providing an honest and compassionate approach to service. Arrange an appointment today and let your pet experience the McKean Veterinary Hospital difference.
Contact us to learn more about our animal dental care services. We are based in McKean, PA, and serve Fairview, Girard, Lake City, Erie, and the surrounding communities.